Ipomoea sagittifolia Burm.f. (Convolvulaceae)- New Record for Flora of Nepal
Keywords:
New Record, Flora of Nepal, Convolvulaceae, Ipomoea
Abstract
The genus Ipomoea (Convolvulaceae) is represented by twenty-seven species in Nepal. Present study has added one more record, Ipomoea sagittifolia Burm.f. A detailed description along with ecology, distribution and colour photo plate has been provided. Distinguishing character of this species are deeply cordate leaves with purple blotches on the center and bears purplish margin, white large flowers with pinkish anther lobes.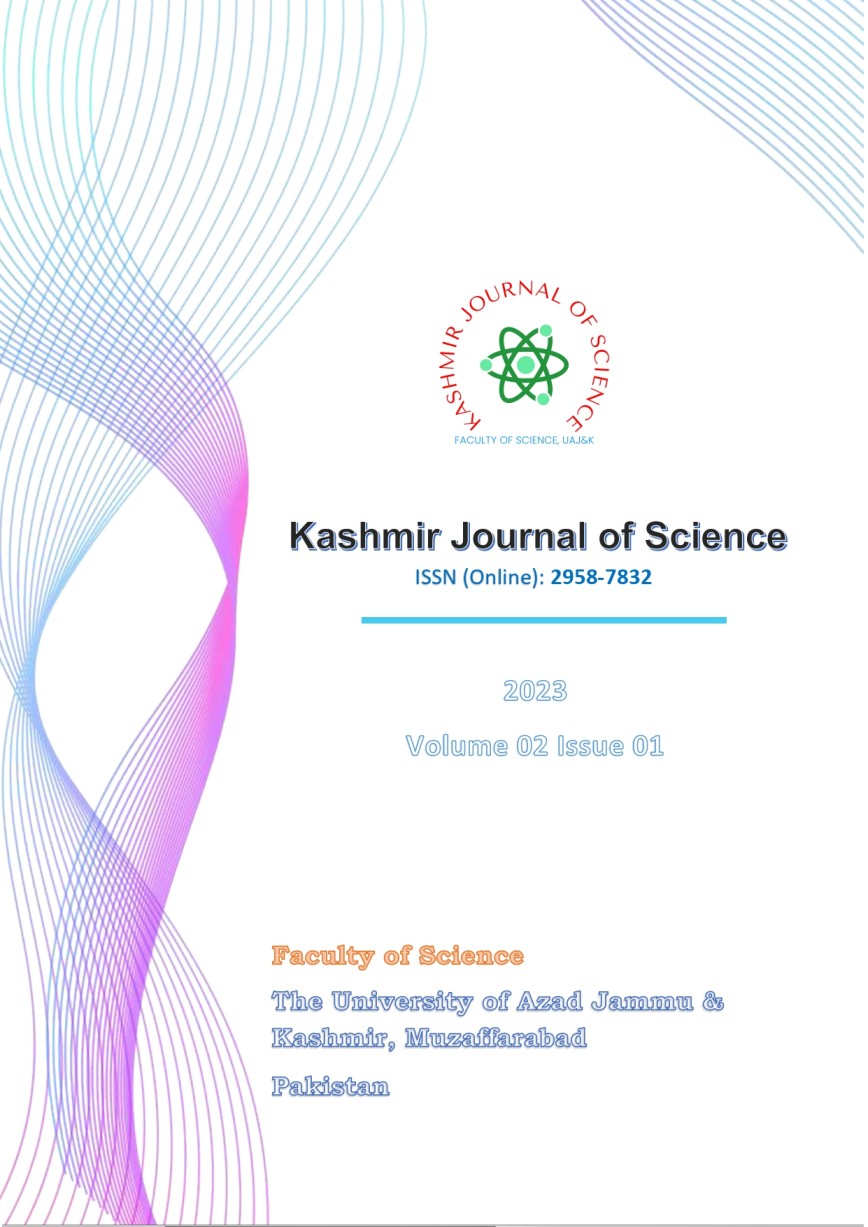 Downloads
How to Cite
Rajbhandary, S. (2023). Ipomoea sagittifolia Burm.f. (Convolvulaceae)- New Record for Flora of Nepal. Kashmir Journal of Science, 2(1), 1–5. Retrieved from http://kjs.org.pk/index.php/kjs/article/view/22